Culturally Sensitive Leadership: Leading teams successfully and competently in an international context
An international working environment requires cultural sensitivity, particularly when it comes to leadership. This training combines leadership competencies with intercultural skills, and hence builds the base for successful and authentic leading in an international working environment.
Globalization has led to the fact that people of different cultures work together and transact business. Leaders play a key role in our globalized world: They are the interface between different cultures and responsible to support their team to manage their tasks in the best possible manner. Therefore, a leader ideally has management, leadership, professional, social, and personal competencies as well as intercultural skills at their disposal. A leader is aware of their own culture and values, is able to get involved and empathize with other cultures. A culturally sensitive leader considers the advantages of global teams in the term of "unity through diversity", and is able to adjust oneself to their counterpart without losing their authenticity. This is how a leader, together with the team, masters challenges and reaches the goals. Culturally sensitive leadership is more effective and will pay off for organizations and companies that work internationally.
Content
This 10-day training follows a holistic approach and sets leadership competencies in an intercultural context. The participants develop leadership competencies which suit their personality and match their cultural environment. Main topics will be:
Basics of responsible and effective leadership
Influence of cultural aspects in international cooperation and leadership
Requirements on an intercultural leader
Interaction of leadership function, personality and intercultural context
Leadership and development of diverse teams and staff
Communication, conflict and change management in an international context
Time- and self-management, working techniques and work-life balance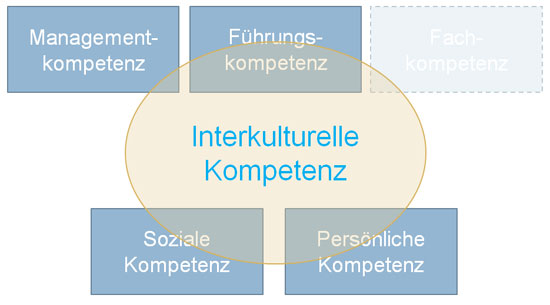 International Leadership Training – holistic training approach to intercultural leadership, Source: Carmen Meinhold
What you will learn
By the end of this training you will be sensitized for the extraordinary accountability of a leader towards their organization or company, their team and their tasks.
You will be aware of your own leadership and communication style and know how that influences your international environment and your staff. You know your personal challenges and chances.
You will gain profound knowledge how to use your negotiation, presentation and moderation skills effectively in an international context.
You will strengthen your conflict solving skills and know about the importance how to involve and persuade staff in transformation processes, also in an international environment.
You will expand your management competencies and develop techniques which help you to cope with stress and in complex situations.
You will expand your professional and international network while meeting with global minds during this training, and ideally continue the peer-to-peer coaching with other participants in the future.
Methodology
This 10-day-training is participant-centered and focuses on experiential learning. Small input sessions serve as orientation and to go further into questions. Discussions, case studies and own experiences support participants to directly transfer new knowledge into their practical working life. Moments of self-reflection and peer coaching support the learning process and gain more insight. Furthermore, the cultural diversity of the group fosters the understanding of leadership in an international context and encourages the development of a personal and functional leadership style. The training includes a private coaching session for each participant. Training language will be English.
Participants
This program is addressed to high potential staff, team leaders or project managers, and professionals with little or without leading experience who will be assigned to or aspire leadership positions in the future. The intercultural part of the training is characterized by the diversity of its participants; and therefore open for German nationals as well as people of all nationalities working either in Germany or for their organization abroad. The cross-sector content is relevant to all organizations and institutions (Business, Education, Foundations, NGOs, Development Cooperation, etc.)
Organisation
Duration: 10 days
Dates: inhouse by request
Location: Göttingen or inhouse
Number of participants: max. 14
Your trainers: Carmen Meinhold and Sonja Drewes
Profile Carmen Meinhold:
Studies in Applied World Languages (Arabic/French) and International Management, M.A. Human Rights. Certified intercultural facilitator, peace and conflict consultant, manager energy industry.
17 years' employment in the department of corporate communication (press spokeswoman) for an energy company, extensive experience in project management in Germany and abroad and as a team leader, facilitator and coach for project management, communication and intercultural trainings.
Profile Sonja Drewes:
Studies in Applied World Languages (Arabic/Spanish) and International Management, certified European Business Coach and NLP Master Practitioner.
More than 15 years' employment in various administrative positions in Germany and abroad, of which 6 years as administration manager in the Representative Office of a German bank in Dubai, where she also led a multicultural team.
12 years' experience as a freelance business coach and trainer, focusing on personal development and interpersonal skills such as communication, change management and teambuilding.
Price: 4.780 € plus VAT (5.688,20 € gross)
Beverages, snacks and seminar documents are included. The participants receive a certificate upon completing the seminar.
We look forward to welcoming you on this training course.
The training can be booked inhouse in English or German.
If you wish to book this course as an inhouse seminar, please use the contact form.
You are reading: Leadership Training for International Future Leaders